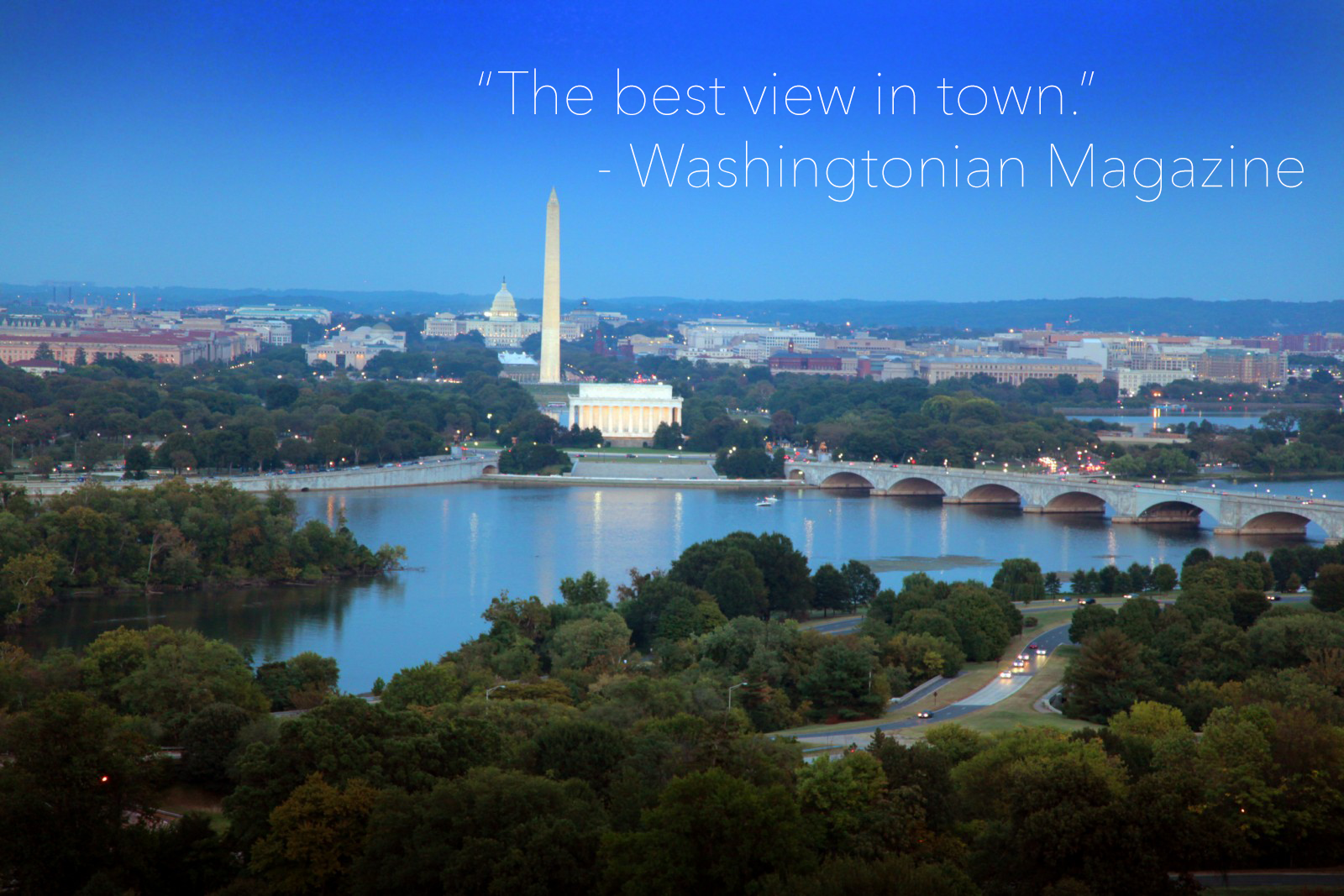 Top of the Town
Top of the Town
Top of the Town
Top of the Town
Top of the Town
Top of the Town
Weddings & Occasions
Top of the Town is a premier event space which features a truly unrivaled spectacular panoramic view of our Nation's Capital and its monuments from a one-hundred foot span of floor to ceiling glass. Our space is private and we are dedicated to hosting one event at a time.
Our staff will provide you with a list of preferred professional caterers who will ensure impeccable service and exquisite menus. Alternatively, by choosing a Top of the Town Package, we assist you with selection of a caterer, musicians or DJs, photographer, florist, hotels and other details for an unforgettable event.
Our space is typically used for wedding receptions, ceremonies and rehearsal dinners, private parties such as holiday parties, banquets, luncheons, theme parties, birthdays, anniversaries, showers, and Bar/Bat Mitzvahs.
Top of the Town
Top of the Town Informational Video
Top of the Town